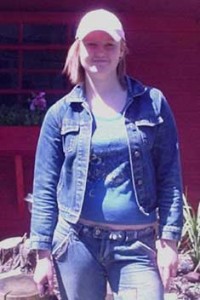 When children have learning difficulties it is always heart-breaking. When they then get bullied at school because of these difficulties it can be almost too much to bear for families. This is exactly what was happening to fifteen year old Lauren from Essex when her parents brought her to BIRD to see if we could help.
Lauren had a history of learning difficulties in all areas of life. She always struggled academically and had poor co-ordination which had meant she couldn't ride a bike. After just three months of our treatment, Lauren's progress was astonishing. Despite the difficulty of having to travel such a long way for treatment, Mum, Karen says that it has been well worth it. Lauren's co-ordination improved markedly; she can now catch a ball and has even been able to ride a bike.
"These are two things that we never thought she's be able to achieve" says her mum. "This has all been due to her treatment at BIRD we hoped for improvement but weren't prepared for it to be so quick!".
Lauren's treatment is continuing and she is making progress day by day; Karen now says that she can't rate BIRD's treatment highly enough and now tells everyone she thinks will be interested in BIRD about our pioneering work.